As a child I wanted to grow up to be a story writer. Black letters on white paper which otherwise looked so plain let me travel to places without leaving my room. But as a lot of I'll-grow-up-to-be dreams you have as a child wither away, this one did too. This blog is my attempt to still be one in this virtual personal space of the internet. Here, I wish to share with you my travel experiences, the interesting stories I come across, my reviews about books I read, the fun and the not-so-fun parts of my day job as a Data Scientist and occasionally some random musings (Oh! And some random pictures of dogs and cats that I find funny/cute)
Till the next post, I leave you with a quote which I try to live my life by:
To live is the rarest thing in the world. Most people exist, that is all. 
– Oscar Wilde
And this xkcd comic which sums up well for those who might be wondering what a Data Scientist does: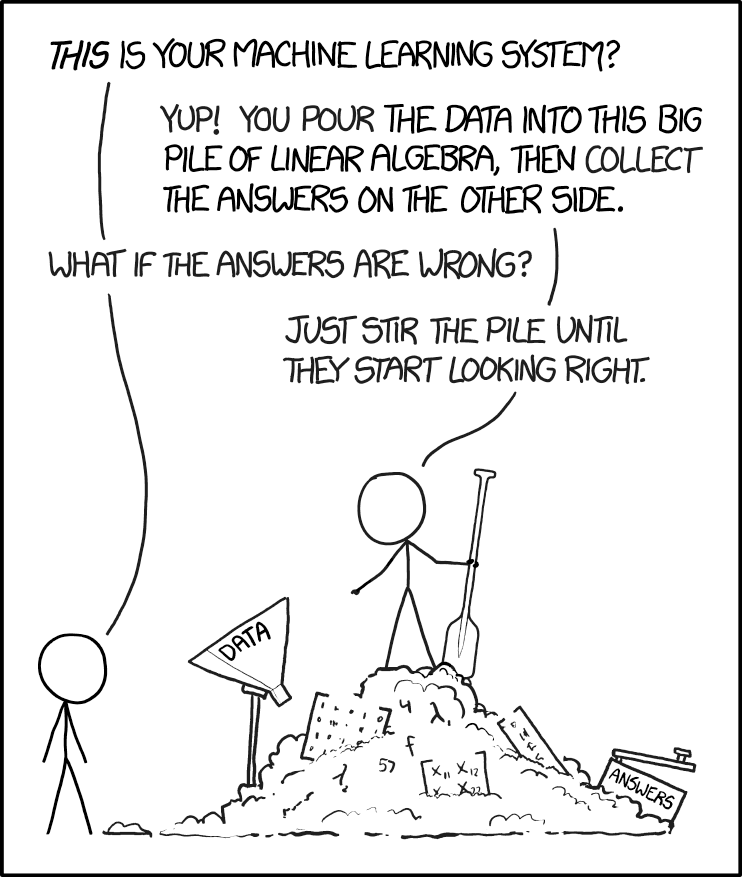 Fancy, right?!
Thanks for joining me! You can read more about me here.